There are two main types of concrete mixers which are as under: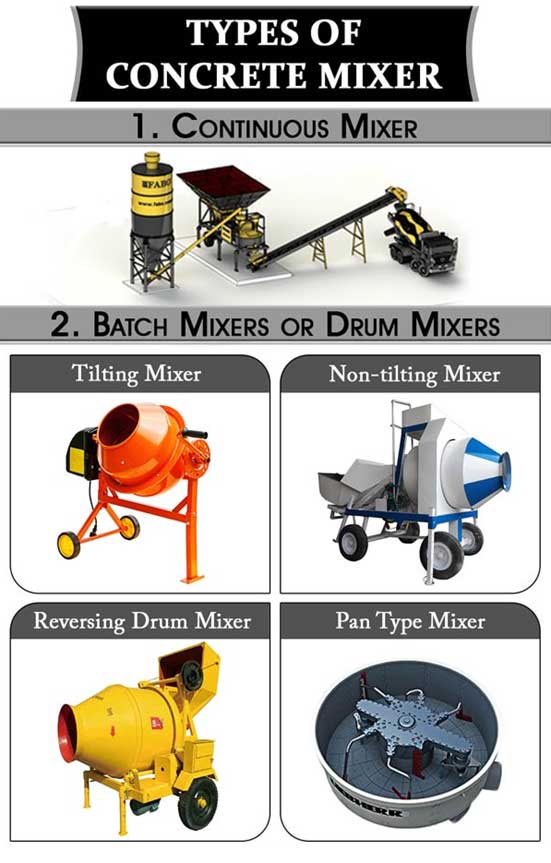 Continuous Mixer
Continuous mixers are used in massive constructions sites such as, for construction of dams, bridges, etc., which involves the use of large masses of concrete and also requires continuous flow of concrete. In continuous mixer, the weighing, loading and mixing of concrete ingredients as well as discharge of the concrete mixture is done continuously. It mixes ingredients continuously and in a single pass.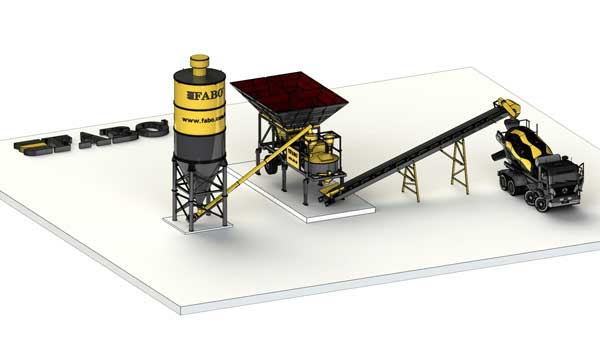 Batch Mixers or Drum Mixer
Batch mixer is one of the most common types of mixer and it is widely used to mix the concrete ingredients. It consists of a revolving drum with blades or baffles fitted within it. In this type of mixer, all the materials of the desired proportion are mixed and fed into the hopper of the revolving drum. Then the drum, on being rotated at a certain speed, mixes the materials with the help of a series of blades fitted inside. The resultant mixture is finally discharged from the drum and is ready for use.
As stated by Dr. Chiara F. Ferrari's physicist, in the Building material division of the National Institute of Standards and Technology (NIST- U. S. Department of Commerce), 'it is very important to control the rotation speed of the drum and in certain mixers, the angle of inclination of the rotation axis to get the good concrete or mortar'.
Types of Batch Mixers
The batch mixers are further classified in to drum types mixer and pan types mixers:
Concrete Drum Mixers
Tilting Mixers
Tilting mixers have a conical or bowl-shaped drum with vanes inside. These types of mixers are preferable for mixes of low workability and for those containing large sized aggregates. The mixing chamber which is known as drum is tilted for discharging the mixture.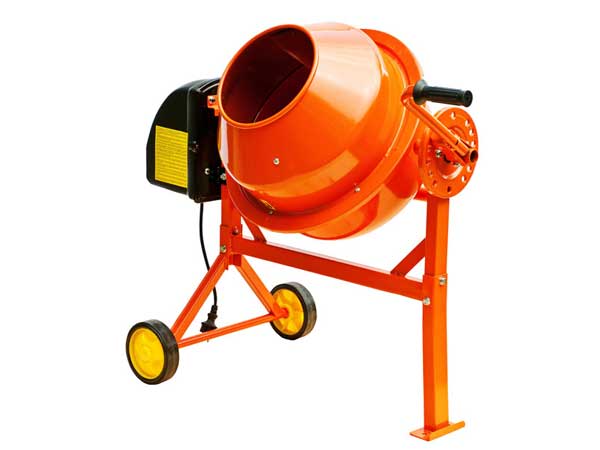 Non-Tilting Mixers
In non-tilting mixers, the mixer is not allowed to tilt and the axis of the mixer is always horizontal. The discharge is done either by inserting a chute into the drum or by reversing the direction of rotation of the drum or sometimes by splitting of the drum (which is done rarely).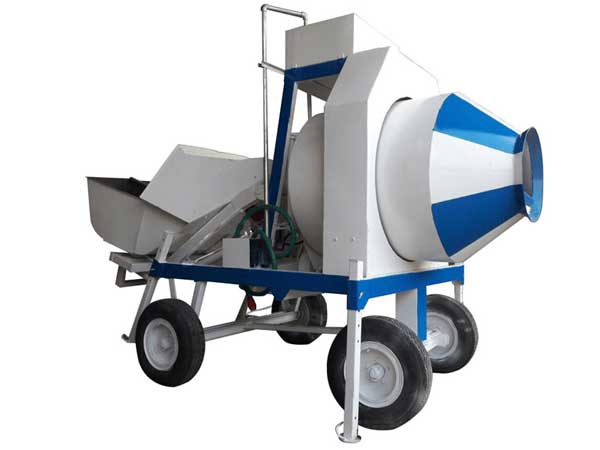 Reversing Drum Mixers
In Non-tilting mixers, mechanism of drum also comes with reversing arrangement which is known as Reversing drum mixers. In a reversing drum mixer, the ingredients of concrete rotate in one direction and are discharged from the opposite direction.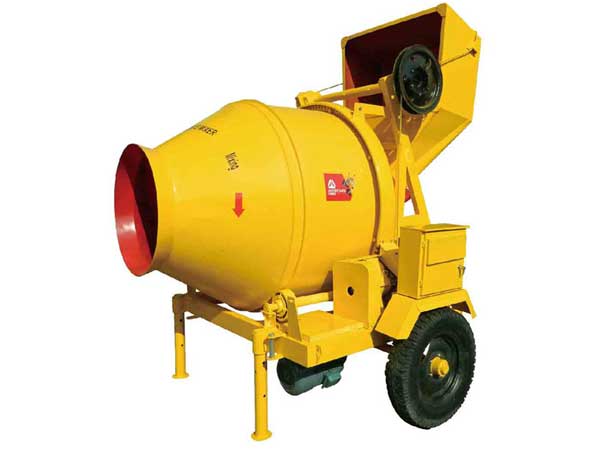 Pan Types Mixers
Pan type mixer consists of cylindrical pan that contains set of blades which mix the concrete ingredients. Generally, the mixture of concrete is discharged from the bottom of the pan.